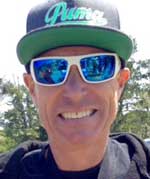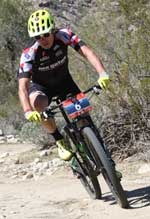 Paul MacKinlay
Links:
www.velomounts.com
Paul joined LGBRC in 2018. He began cycling after an ankle injury in mid-1990s. He says, he "Started riding road and mountain bikes and never went back."

When asked what he regards as personal achievements in cycling, Paul responds, "Last April I had the opportunity to compete in the Cross Country Mountain Bike Race at the 2017 World Masters Games in my home town, Auckland New Zealand. Other achievements over the years include placing in Cat 2 top 5 in State and Regional XC Series. " He adds, "I regard competing with friends in 24 hr races, and Classics like Sea Otter and Rage in the Sage in Gunnison, CO to be small personal achievements."

We asked what he does when he is not on the bike. He responded, "I am a software sales executive and co-founder of a VELOMOUNTS: an Apple Watch Bicycle Accessory Company. Last year we designed, manufactured and launched a bike handlebar mount specifically for the Apple Watch now available to buy online."

"I look forward to representing my local club at races this year and helping promote the sport with others in my community."