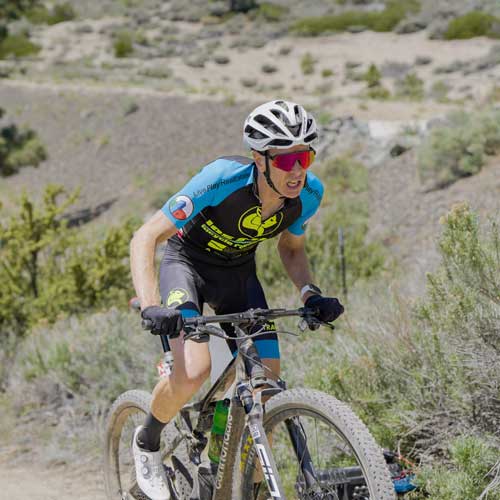 Chris Peck
We asked him how he got started in racing. He replied, "I starting road racing in high school and then got really involved in college. I moved up to category 1 and spent a couple of years trying to see if I had what it took to be a pro. I determined that a better path would be to use my education as an engineer and work in the bicycle industry, so I spent many years working for Cannondale designing aluminum and carbon fiber frames and forks. After 15 years of racing as a cat 1, I stopped in 2007 and took a long break until a few years ago when my two kids got into cyclocross."

His most notable cycling achievement? "I'm not sure I have a greatest achievement but I have been lucky enough to race my bike in almost every state in the US plus about 10 foreign countries. I have been in the top 15 multiple times in the elite national road race championships and finished 2nd in 2019 at the cyclocross national championships in the 50-54 category."

He adds, "I love uphill Strava segments so I apologize in advance to the rest of the LGBRC Saturday ride crew if that is sometimes annoying!"